Why Is My Furniture Taking So Long To Order?
If you're reading this, you've been waiting on a piece of furniture. Maybe you've been waiting a long time, like, several months long time, and despite contacting support, you're still waiting. Let us validate you right now — that's frustrating. You have every right to be upset.
You're not alone. We're frustrated too. Ever since March of 2020, the entire furniture industry has been in disarray. That's why we're taking this time to pull back the curtain and provide a thoughtful explanation of why your furniture is taking so long.
Short Staffing
The crux of the issue is this. One way or another, COVID19 left a lot of businesses short-staffed. Health regulations made it difficult to bring everyone into work. People were fearful of leaving their homes. Many people and their family members tragically lost their lives.
These factors inhibit people's ability to work across the globe and throughout every industry, including the furniture industry. At the very least, these complicate every stage of production, drastically increasing the time it takes your furniture to get to you.

Meager Materials
For understaffed furniture manufactures, it's harder to get the materials needed to build your furniture. That's without factoring in the various shortages of raw materials such as foam, wood, metal, and more, both here in the U.S. and overseas.
Since raw materials have become difficult to come by, many manufacturers are hesitant to give them up. This limits production, both in what furniture gets made and how much of it.

Order Overload
Despite limited supplies, the pandemic launched a record number of furniture sales (up 20% over 2019). Just like you, many people went into quarantine and realized their home wasn't equipped to be an office, let alone a place where they'd spend an entire year.
So a lot of new furniture was brought in, and plenty of old furniture was let go. This has left retailers across the country with depleted inventories, but with manufacturers tightening their belts, it's been tough to replenish their stock (Northeast Factory Direct included).

Logistic Losses
It's not just suppliers and distributors that are having trouble. Your furniture may be having a hard time making a trip to your store. COVID19 led to a shortage of truck drivers, making it difficult to transport furniture across the country.
If your furniture is being shipped overseas, it's possible that the March blockage of the Suez Canal or the January container spill could be contributing factors. Accidents like these contribute to the ongoing container shortage. Not only are there fewer containers to carry goods, but the price to ship those goods rises.
Rates for containers have tripled in the past year, leading to some difficult choices for manufactures and retailers, and longer wait times for everyone. The pandemic has been a logistical nightmare for the entire world, not just the furniture industry. Yet, everyone is working tirelessly to get your orders to you as quickly as possible.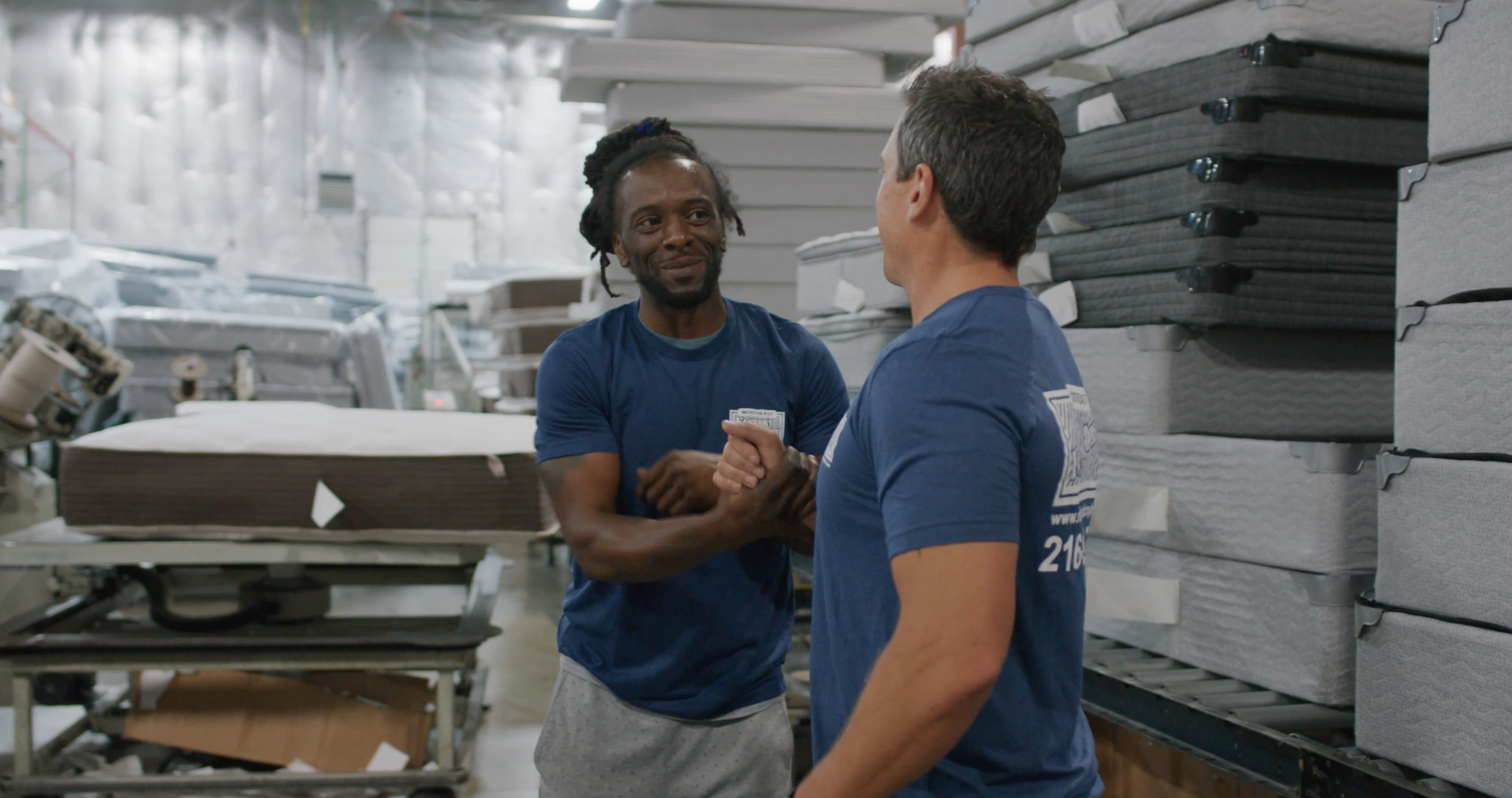 Here's What You Can Do
If you're still waiting for your furniture, thank you for being patient with us. You've been doing the right thing by respectfully and empathetically inquiring about your orders, and we appreciate that. Keep checking in, and we'll update you as we continue to learn more.
We know that updates on your pending order don't solve the immediate issue — that you need furniture. So, if you've canceled your order, or are considering purchasing furniture for the first time, here's what you can do to best fill that space.
Visit Our Locations: The best way to ensure the piece of furniture you want can make it to your home is by stopping by one of our locations, viewing our inventory, and talking to a sales rep. Let us know what your time expectations are and we'll help direct you to the pieces we have in stock or those that we know can be delivered quickly.
Check Tags Online: When shopping on our site, all items we can ship right away are labeled with the "Quickship" or "Alex Express" tags. These are the items we can get to you ASAP. If you're looking to get furniture fast, start with these items.
Thank You
We know this is frustrating. We're frustrated too. We pride ourselves on our ability to get you the high-quality furniture you want at the prices you need. If you have a question about your order, send us a message, and our team will get back to you as quickly as possible. Thank you again for your patience, understanding, and sticking with us.
Additional Resources on Why Is My Furniture Taking So Long