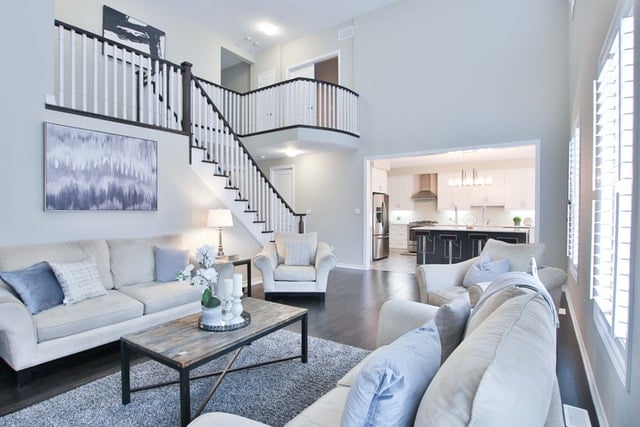 No matter the size and shape of the space, every living room has its own unique decorating challenges.
Small living rooms struggle with space, living rooms with no overhead lighting need other light sources, and long-living rooms have to minimize tunnel vision.
The same goes for tall living rooms.
The vertical space is great, but if you don't fill that space, then you've essentially created an echo chamber.
To help enhance your large living space, enjoy these tips for decorating living rooms with high ceilings.